Faculty & Staff
Kyle C. Wright, LMBT
Founder/Owner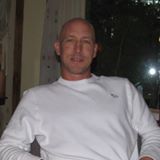 Kyle Wright is the founder and president of the North Carolina School of Advanced Bodywork, Inc.. His school's curriculum and health care facility is devoted to the treatment and ongoing clinical research of postural-related problems, muscular imbalances and myofascial pain.
Kyle's NCSAB's curriculum was initially developed in 1992, when he founded his first of five Southeastern Schools of Neuromuscular and Massage Therapy, Inc., in Jacksonville, Florida. There he developed the clinical and practical portion of the clinical massage therapy and structural bodywork curriculum. Kyle wrote and self-published the manual Clinical Neuromuscular and Structural Bodywork, which served his former students of the Southeastern Schools for the past 16 years.
Kyle went on to work at the North Florida Center for Head, Neck and TMJ.
In 1988, Kyle opened up two "Wright Centers of Advanced Bodywork" centers in Jacksonville and Ponte Vedra Beach, Florida, becoming one of the first providers of clinical bodywork in the community.
His vision still lives today as The Wright Centers are successfully operating after 25 years. Kyle's continual commitment to the field of bodywork has given him the opportunity to work in conjunction with many physicians specializing in neurology, orthopedics, podiatry, radiology, chiropractic, and dentistry. He has also worked with many of the industry greats in athletic training and physical therapy and nationally renowned massage therapists. He served as an instructor on the teaching rotation of the Complimentary/Alternative Medicine (CAM) curriculum at the University of North Florida in Jacksonville, Florida.
Kyle continues to travel and work with the worlds' top professional golfers playing on the PGA and European tours. His treatment strategies include cardio training, light workouts, and stretching 3 hours before their tee times and massage and bodywork in the evening to enhance their peak performance.
Kyle was honored to be selected as Massage Therapist of the Year by the Florida State Massage Therapy Association in the North Florida Chapter in 1992.
He has been a speaker at:
• The National Convention for Osteopathic Medicine
• The Florida Chiropractic Convention
• The Florida State Massage Therapy Convention
• The Mayo Clinic, Physical Therapy Department, in Jacksonville, Florida
• National certification courses for strength and conditioning coaches and trainers
• UNC Hospitals, November 2016, Chapel Hill, NC
Kyle is a 25 year member of the American Massage Therapy Association
David Phillips, M.S., L.M.B.T.
Director of Training/Instructor
David Phillips graduated with honors in May of 2003 from the Southeastern School of Neuromuscular and Massage Therapy in Charlotte, NC, which was founded by Kyle Wright in the early 90's.  David's innate curiosity and interest in human anatomy & physiology called him to continue his studies, and his passion for this work called him to teach. Kyle recognized David's talent as David taught for Southeastern Schools for several years.
NCSAB is honored to have David back with Kyle teaching Anatomy & Physiology 1 (organ systems) & Anatomy & Physiology II (musculoskeletal systems and movement.) David completed "The Spirit of Learning" a massage therapy teachers training program so he would be able to deliver a higher- level educational experience to his students.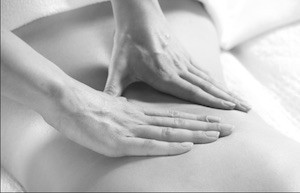 David's ability to engage his students in discussion, present material in an interesting and informative manner is anecdotal evidence of efficacy.  He is all about helping our students reach their goals so they may continue their path to superior competency in the field of clinical massage therapy.
David's students will benefit from his examples of professionalism, skill and compassion, which make him a great fit for our staff at The North Carolina School of Advanced Bodywork.
David continued his studies with Tom Myers, author of Anatomy Trains as well as achieving his Bachelors of Science Degree in Alternative Medicine at Everglades University. He also furthered his studies receiving his Masters Degree in Kinesiology from A.T. Still University.  David is also certified to practice the ROLF method of structural integration. Moving forward with his desire to work with athletes and their performance, David has become an NASM Certified Personal Trainer.  David feels that movement is life and his athletes depend on his knowledge and skill to keep them achieving peek performance. You, his student, will greatly benefit from his wealth of knowledge.
Together, David and Kyle continue to work together to deliver a superior foundational program all along advancing you, the student, with a higher-level understanding of muscular imbalances that are often the root cause of faulty posture and musculoskeletal pain. David is a natural leader and you will be confident in your steps as a new therapist, having him and our other highly experienced faculty members leading the way! Your learning process here at NCSAB will separate you from many in the massage therapy industry.
Lauren Liechti, L.M.B.T.
Instructor
It was through the study of Yoga that peaked Lauren's interest in the human body. She immersed herself and became a Yoga instructor. It was through that forum that she was introduced to the field of massage therapy. She attended and graduated from the Southeastern School of Neuromuscular and Massage Therapy of Charlotte in 2000. She exhibited such a desire to teach that she stayed on in many capacities until she was qualified to teach. And teach she did!
Lauren was instrumental in curriculum development and delivery of our therapeutic "Swedish" massage classes, Allied Modalities classes, as well as teaching Somatic Psychology. Lauren is up to date on all compliance requirements as well as state law and will ensure, you our student, are immersed in leading edge skills and techniques. A born leader, Lauren supervised
our faculty, providing them with the support they needed to be effective instructors.  She managed our student clinic and our students benefited from Lauren's experience working with Massage Envy, Hot Springs Spa and Resort as well as her own private practice.
A desire to move forward and continue to learn, Lauren recently, in 2013, earned her certification in Esalen®. As a giver and receiver of this craft, Lauren believes that we live in a world of many demands and restoring the body/mind/spirit is a great gift from one human being to the other.
Eric Grose, B.S., L.M.B.T.
Instructor
Eric is a graduate of Clemson University and Southeastern School of Neuromuscular and Massage Therapy of Charlotte, NC.  Upon graduation from Clemson University, Eric pursued his lifelong dream of Agricultural Engineering and farming.
In 2001, Eric sustained a back injury and sought many conventional methods to find relief. For 4 years, he continued to work with continual pain and prescription medications which had numerous side effects.  While on vacation with his family in 204, he received a professional massage and was amazed by the results.  It was at that point that he realized there was an alternative to the current treatment.  After much prayer, Eric decided that he could learn this method of treatment and share with others who were in pain.  He attended night classes at Southeastern School of Neuromuscular and Massage Therapy and continued to farm during the day.
Upon graduation, Eric began a mobile massage service providing in-home care and chair massage for many charitable organizations.  He also worked at Presbyterian Hospital Main in Charlotte as a Massage Therapist in the Behavioral Unit.  While there, he provided massage to patients recovering from various psychiatric issues.  He also trained and worked as a Massage Therapist in the Presbyterian Hospital Oncology Department working with patients during all phases of treatment.  Eric also has experience with Geriatric, Hospice as well as working with child athletes in recovery from injuries.  He now maintains a practice at Serenity Therapeutic Massage in York, SC.
Eric became an instructor at the Southeastern School of Neuromuscular and Massage Therapy and when that school was sold, he stayed on with them until NCSAB opened and came on board with us once again!  Eric's goal is to train willing students to become Massage Therapists and send them out to help the world with skilled and caring touch.
Kimberly Williams, Director
Kimberly and Kyle have worked together for over 20 years in massage therapy education, beginning with his first school, Southeastern School of Neuromuscular and Massage Therapy in Jacksonville, FL.

In the early 90's she relocated to Charlotte to open his second of five schools. In 1994 there were only 5 states licensing massage therapists and NC was not one of them. Kimberly joined a committee of therapists and school owners interested in bringing licensure to NC. This group held town hall meetings across the state to inform therapists and the public of the need for licensure in this profession if we were to meet the needs of the medical community.  This committee wrote the law that exists today to license new therapists.
In 2001, Kimberly took that school through the accreditation process to become accredited by the Accrediting Commission for Career School and Colleges of Technology (ACCSCT) and maintained that accreditation through the sale of that school to Keiser University and continued with that organization until 2011. It was at that time she recognized her desire to get back to the specialized training Kyle had to offer and rejoined him in Fairview, NC after he opened NCSAB in 2009. After 5 years in Fairview, Kyle found that he wanted to reach more people in a larger market to ensure this work would continue to grow in the bodywork community and Kimberly brought the school to its current location in Charlotte, NC.
With over 20 years experience leading students to licensure, you can be sure that she can answer any question you come up with. She will walk you through taking the state board exam, completing your license application and helping you search and find the perfect job for you in the field. We are proud to have Kimberly leading the way!
PREVIOUS PAGE || TOP OF PAGE || TABLE of CONTENTS || NEXT PAGE
DON'T WAIT! … CONTACT US TODAY & GET STARTED