Program Overview
Further down the road in a shorter amount of time…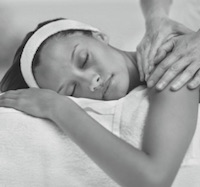 The program at NCSAB, developed and refined over the past 20 years, utilizes a one-of-a-kind curriculum and course structure enabling a student to become a member of an elite group of bodywork professional in only 6 months. The training methods and curriculum has been precisely thought-out and sequenced allowing the material to be delivered in the most efficient and effective way possible. 
Each class Monday through Thursday is uniquely structured to cover a specific course curriculum. This structure also offers current licensed massage professionals a low cost, flexible opportunity to increase their clinical skills and earning potential by taking only the clinical courses on Wednesday/Thursday specifically.
The following information gives a brief daily program description:
Monday
Therapeutic Swedish Massage and Allied Modalities
The objective of this course is to familiarize the student with the basis from which most forms of massage are derived. The student will learn how massage  is important and effective through discussions of the history and theory of massage and by experiencing the beneficial value through hands-on table  work. Each student will learn how to successfully employ all of the fundamental strokes for a 1 hour massage routine commonly used in spas and resorts.
Further instruction will lead the student into a more creative and intuitive massage that represents their individuality. This class will cover both Western  and Eastern modalities, introducing students to several massage techniques beyond Swedish massage such as Thai massage, reflexology, and hot stone massage. Additional topics covered are aromatherapy, hydrotherapy, ethics, NC state laws and business practices. As well as, draping, body mechanics, indications/contra-indications, pathology, somatic psychology, and many hours of supervised hands-on time to practice with fellow students.
Tuesday
Anatomy and Physiology I: Body Systems and Pathology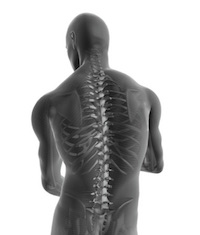 Participation in this class will introduce the student to the body's major systems. A great deal of attention will be placed on the structure (anatomy) and function (physiology) of the human body. Discussions on how each system functions individually, with special emphasis on its relevance to the practice of massage therapy will be integrated into the lecture. In addition, an introduction to Eastern Anatomy and Physiology theory will be covered including Meridian theory with emphasis on Yin and Yang, the transformational elements, the understanding of Chi, or Prana, as well as the Ayurvedic chakra system.
Wednesday
Anatomy and Physiology II: Functional Anatomy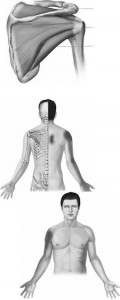 This course covers in great detail the entire muscular system and how each muscle can play a role in pain. We will spend from 3 to 7 weeks in each specific muscle compartment (.i.e. Posterior Lower Extremity Compartment). The objective of this course is to provide the student with an academic and tactile knowledge of the body planes, bony landmarks and the muscular and skeletal systems. Through PowerPoint presentation, engaging lectures and demonstrations students will gain an in-depth knowledge of muscle attachments, actions, pain patterns, body movement and joint restrictions.
The development of this course is to ensure the student's understanding of the most common pathology, disc-related issues, and pain that they will be treating in their practice.
Thursday
Clinical Massage and Structural Bodywork
The objective of this course is to expand the student's knowledge from the previous day. The subject matter of Clinical Massage and Structural Bodywork focuses on postural imbalances and faulty body mechanics that introduce or perpetuate painful conditions within the body as well as focusing on pain management and reconditioning for sustained injuries.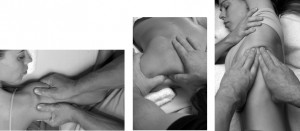 This course discusses visualizing and analyzing the positioning of the client's bones in space and their relationship to each other. This course goes further in detail, by providing each student with the ability to identify and treat postural distortions and muscular imbalances that often result in faulty movement patterns, joint restrictions and debilitating pain cycles.
This course also offers an in-depth look at the various causes of muscle tension and provides insights into how it can be prevented and how it should be treated, how muscle tension directly and indirectly causes specific conditions and symptoms and the treatment strategies for reversing it. The skills learned within this class are invaluable as the demand for pain intervention becomes a more prevalent necessity within today's society.
"I have been utilizing massage therapists from [Kyle Wright's Schools] for many years and in my opinion, their students are by far, the best in the business."

Stephen M. Brenan, D.C.
Chiropractic Physician
Charlotte, NC
PREVIOUS PAGE || TOP OF PAGE || TABLE of CONTENTS || NEXT PAGE
DON'T WAIT! … CONTACT US TODAY & GET STARTED