Schedule and Tuition Overview
Class Calendar – 2016- 2017
Term

Class#27 Summer 2016

Class#28 Fall 2016

Class#29 Winter 2016

Class#30 Spring 2017

Class#31 Summer 2017

Class#32 Fall 2017

Class#33 Winter 2017

Begins

June 6, 2016

August 29 2016

November 28, 2016

March 6, 2017

June 5, 2017

August 28, 2017

November 27, 2017

Ends

November 17, 2016

February 23, 2017

May 25, 2017

August 17, 2017

November 16, 2017

February 22, 2018

May 24, 2018
Class Schedule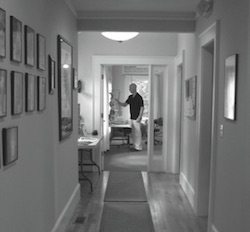 Monday – Therapeutic Swedish Massage and Allied Modalities
Tuesday – Anatomy and Physiology I: Body Systems and Pathology
Wednesday – Anatomy and Physiology II: Functional Anatomy
Thursday – Clinical Massage and Structural Bodywork
Friday/Saturday – 3 Months of the program Student Clinic Experience – 40 Hours, working on the general public and getting their feedback. The gold of the program!
WEEKLY SCHEDULE
Full–Time Classes – 6 months (24 weeks)
Monday – Thursday    Day: 9:00am-2:00pm   Eve: 5:30pm-10:30pm*
Part-Time Classes – 12 months (48 weeks)
2 Days or Evenings per week. You can begin Mon/Tues for 6 months and then Wed/Thurs for 6 months or vice versa)
* (Student Clinic will begin at mid-term and you will have input into that schedule)
Holidays Observed: Labor Day, Thanksgiving, Christmas, New Years. Memorial Day, Independence Day, Martin Luther King, Jr. Day
Tuition and Fees
Application Fee — $75.00
Texts and Supplies — $300.00
Tuition — $7,625.00
TOTAL — $8,000.00
Financial Assistance
is available through a variety of flexible Installment Payment Plans.
Please make an appointment to discuss your options.
Any information in this catalog is subject to change without notice.
---

"Over the past 15 years, I have had the privilege of working with a number of graduates of Kyle Wright's schools of Clinical Massage Therapy. I am engaged in a pain management practice and have found the technical support people who are graduates of Kyle's schools to be exceptionally well trained and of immeasurable help in an integrated pain management program. They have an excellent knowledge of Anatomy and Physiology and their training in Clinical Massage Therapy is very beneficial to my patients who undergo a comprehensive therapy program following injury."
Sanford Z. Pollack, DO
President Elect, American College of Osteopathic Pain Management & Sclerotherapy; Fellow, American Academy of Disability Evaluating Physicians; Diplomate, American Academy of Pain Management; Board Certified, Family Medicine; Member, American Association of Orthopedic Medicine
PREVIOUS PAGE || TOP OF PAGE || TABLE of CONTENTS || NEXT PAGE
DON'T WAIT! … CONTACT US TODAY & GET STARTED